Formentera is the fourth of the Spanish islands in the Mediterranean Sea (Balearic Islands). Located just a few kilometers south of the island of Ibiza, it has been preserved from mass tourism by the fact that there is no airport on the island. Transport by boat from the port of Ibiza is a short 30 minutes with frequent service in the high season.
Formentera is a great vacation destination for families as well as friends. The island features white sand beaches and crystal clear turquoise waters similar to those of the Maldives. It's a great place to relax and slow down.
The people of Formentera have early on decided to protect it from large hotels. The island is less than 20 km long, encouraging an ecologically sustainable development.
Life here is quieter, the island was home to one of the original hippie movements.  It has attracted artists since the 1960s. Bob Dylan once lived on the island in the lighthouse at Cap de Barbaria. The opening track of the King Crimson album Islands, "Formentera Lady", refers to the island.
The island is a great place to get in touch with nature, whether it be for biking, walking, snorkeling and boating. Several of the beaches on the island are clothing optional.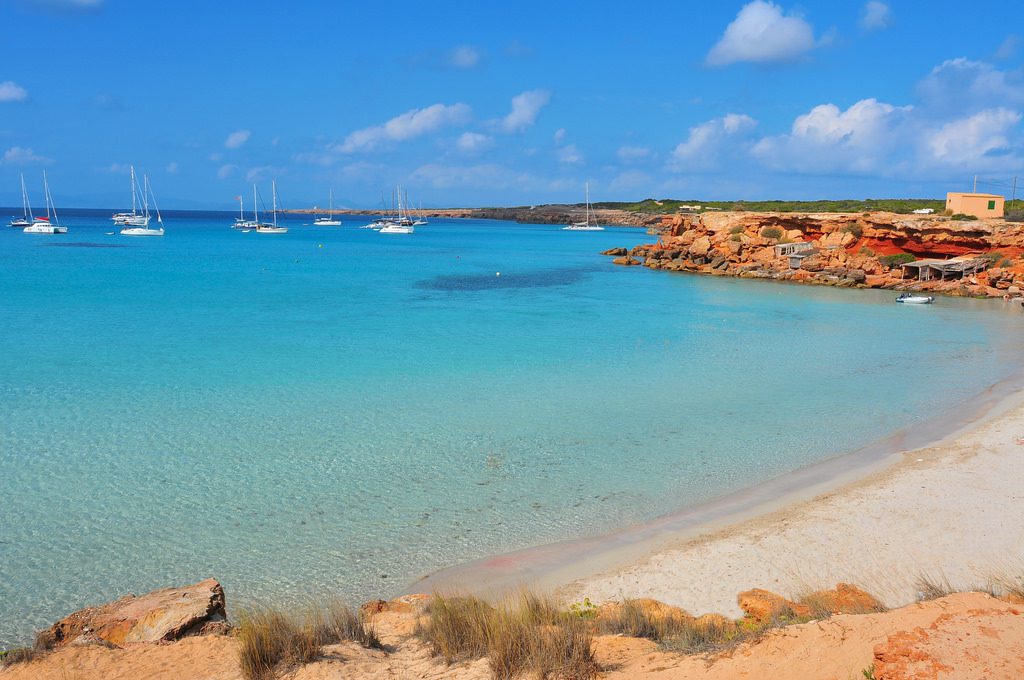 Our family homes for rent in Formentera
We offer two houses for rental when we are not using them ourselves with the family. The houses are in the Es Cap area, southwest of the island. And they can each host 6 adult guests. Both houses are close to the beautiful beach of Cala Saona.
The houses are in the traditional style of white-washed walls. We have renovated both houses to offer modern comforts while retaining the cachet of the authentic island style.
Get a quote now. And sign up for our mailing list and your chance to win a discount for your visit.